Lawrence Heights Revitalization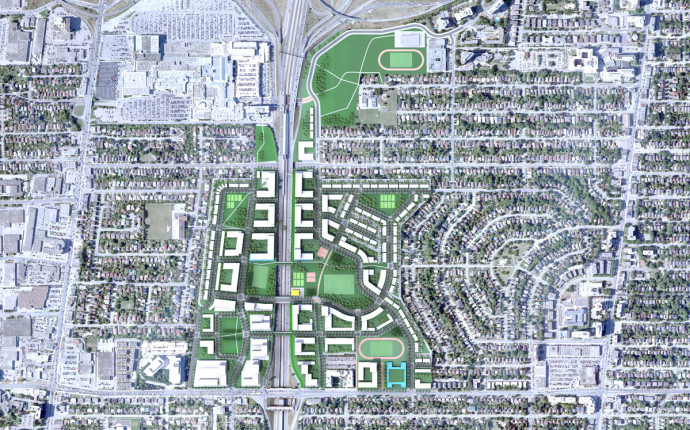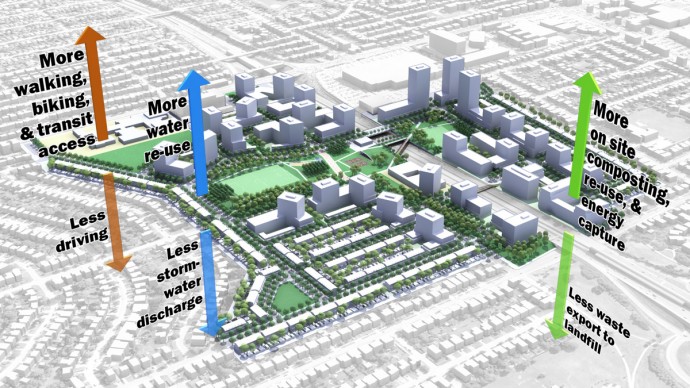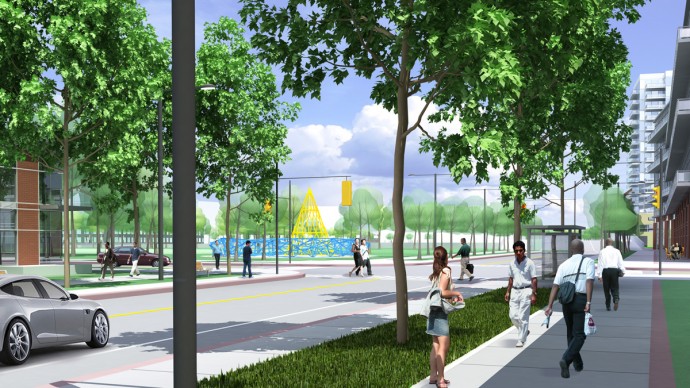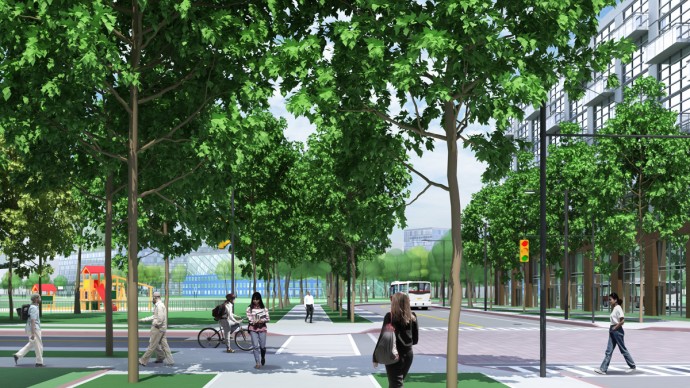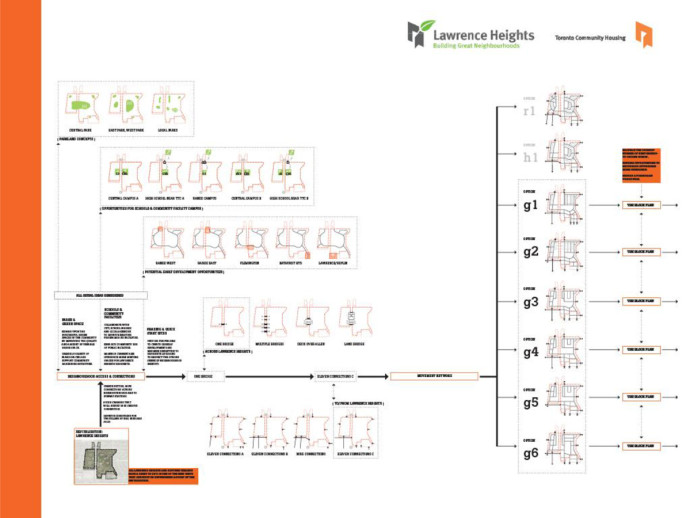 Toronto Community Housing (THC) identified the 100-acre Lawrence Heights community by Allen Road as having revitalization potential for a community consisting of 1208 rent-geared-to-income housing units situated in a socially, physically and economically isolated suburban landscape. Feasibility of an incremental revitalization of the neighbourhood was tested using a data-driven 3D model that dynamically analyzed density, open space and built-form issues in an iterative manner.
Mark Sterling subsequently taught a graduate level design studio at the Daniels Faculty of Architecture Landscape and Design at the University of Toronto that explored a wide variety of potential futures for the neighbourhood. The studio used an innovative teaching model that engaged the students directly with the community, land-owners and major stakeholders. The feasibility study and the results of the design studio set the stage for the future public consultation and design process.
TCH awarded the development plan project to Mark Sterling and Sweeny Sterling Finlayson &Co, who led a multidisciplinary team to develop the new neighbourhood design and implement an incremental rebuilding of the neighbourhood.  In order to alleviate potential concerns raised by current residents, a carefully planned, phased approach minimizes impacts of construction and relocation. 
Tenants will have better access to economic development opportunities, social services and recreational facilities, and the team will ensure that there is no loss or dispersal of rent-geared-to-income housing.  Quality of life and sustainability is also a priority, and the green approach includes preserving the strong landscape heritage and its mature trees while improving walkability, street culture and access to transit.  An active public consultation and communication plan with the immediate community, neighbouring areas, school boards ensured that TCHC's primary aim will be met — that Lawrence Heights will be reconnected with the rest of the community.
The revitalization plan required Official Plan and Zoning Bylaw amendments as well as a Plan of Subdivision. The first new buildings of the Lawrence Heights Revitalization are in the preliminary design stage in 2014.
Client
Toronto Community Housing Corporation
Location
Toronto, Ontario
Services Provided
Project Lead;
Urban Design Focused Project Input;
Community and Master Planning;
Streetscape and Open Space Design;
Development Feasibility Analysis;
3D Digital Visualization and Urban Information Modeling;
Policy Analysis;
Official Plan and Zoning Bylaw Amendments;
Preparation of Secondary Plans;
Facilitation of Public Consultation.
Credits
Mark Sterling – Project Lead and urban design partner in charge Sweeny Sterling Finlayson &Co;
Dillon Consulting – Sustainability, Transportation and Servicing;
Gladki Planning – Land Use Planning;
The Planning Partnership – Landscape Architecture;
NBLC – Development Economics;
Public Interest – Process Facilitation.
Awards
City of Toronto Urban Design Award